TIN TỨC
Great reason to choose Van Don economic zone as a place to live and work
Author: Nguyen Trung Tuyen (Harry Nguyen)
1. The busiest commercial port in Vietnam
Eight centuries ago , Van Don trading port became an important international trading port of the country with a system of ports, where ships from dozens of Asian and European countries entered to exchange goods. during the three dynasties of Ly, Tran and Later Le dynasties. Experiencing many ups and downs in history, this place has gathered many quintessence of cultural values ​​for the nation's history.
2. The most beautiful beach in the Gulf of Tonkin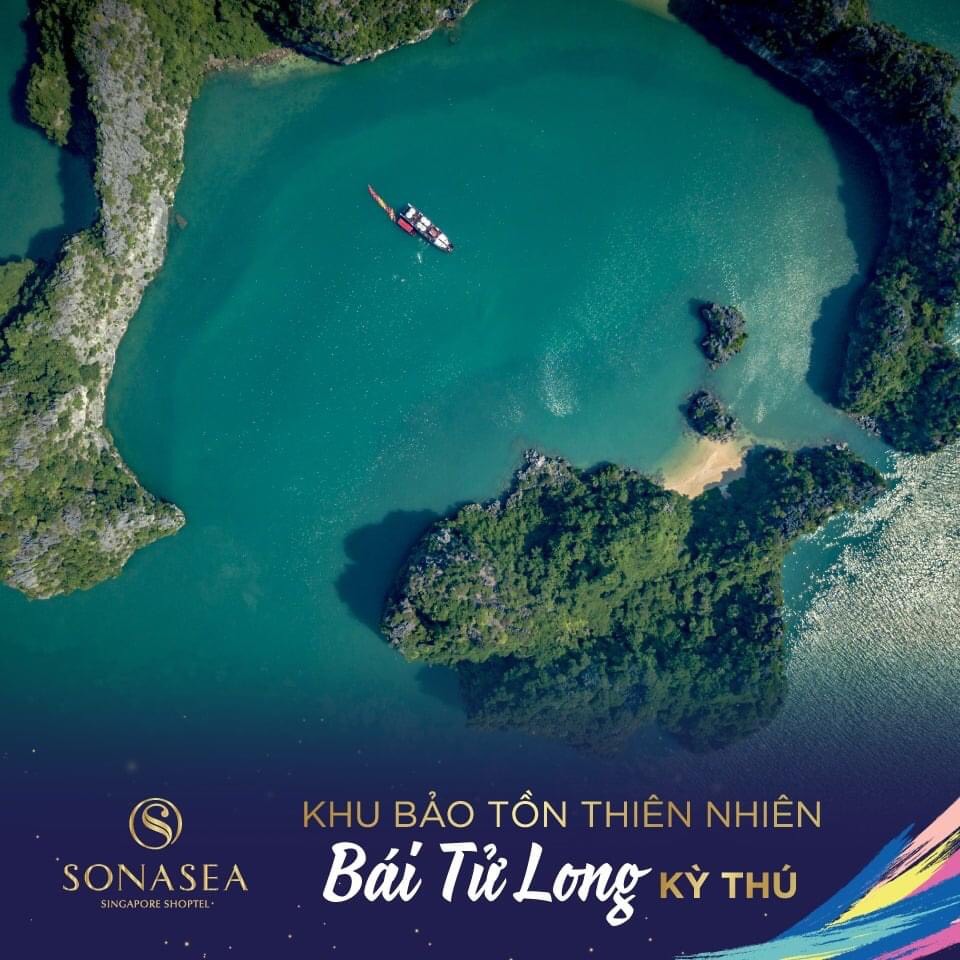 Nature favors Van Don, the impressive beauty of nature combined with beautiful beaches located on Tu Long Bay along with famous landmarks, an ocean within reach and countless spaces and landscapes looks great. like they came from another world!
3 Clean green environment :
Van Don is surrounded by beaches, magnificent tourist port plans, with hills and mountains on both sides, walking and breathing the air here is enough for any visitor. Perfect for everyone who wants to enjoy the sea breeze here.
4 specialties of Van Don: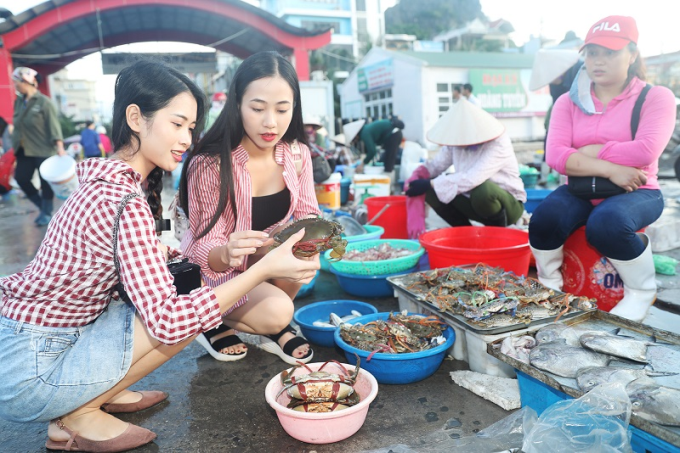 Van Don seafood (Sea worm, dried squid, grilled squid, fish sauce of the dragon, …) has become the trademark of the word of mouth of diners every time they visit Van Don, known by people all over the country. considered as a reliable address for the delicious, rich salty taste typical of Van Don beach that other localities do not have.
5. This is a safe zone:
Experiencing many wars, but the pearl island of Van Don is still free from sabotage, in addition, nature is also free from natural disasters and epidemics. Currently, according to statistics, when it is not an economic zone, Van Don is still at the top in terms of security and order in the provinces of the province, the crime rate is low. When operating the economic zone, it will go into orbit. Security is tightened further, creating a sustainable economic zone.
6.Friendly people:
The local people here are very friendly. ready to help when you need help. The people of the sea are honest, generous, friendly… you can also come and meet the locals in the markets, iced tea shops, etc,coffee… for friendly chat and to know the place better
7. Beautiful spiritual places:
Cai Bau Pagoda: The pagoda was built in the style of a pagoda leaning against the back of a mountain, facing the sea. This temple is considered the most beautiful systematic temple in Vietnam. Truc Lam Zen Monastery is one of the two most beautiful Buddhist monasteries in Quang Ninh. The pagoda was built on the top of a high mountain, airy and wide. This place is considered a spiritual cultural work with beautiful architecture and landscape. The landscape here is considered to be a rare and rare charming painting. From here, you can look out over Bai Tu Long Bay to admire the rocky islands in the middle of the vast sea, the boats from the sea.
8. Van Don Airport:
Van Don International Airport Owns a strategic location, is a particularly important gateway for air traffic connecting Van Don economic zone with domestic and foreign economic and tourism centers.
9 International Seaports :
Seaports play a very important role. Where there is a seaport, there will be a city with developed economy, industry and trade. This is the place to welcome passengers traveling by waterway as well as a gateway to trade in import and export goods, an economic connector with many countries. stimulate market development, actively attract investors, merchants, manufacturers to business activities.
10.Casino for Vietnamese people to play:
Casino Van Don is a "bait" to promote development as a magnet to attract capital into the "special economic zone". With many years of living abroad, I find casinos to be a major attraction for tourists. People come to Ko not only to gamble but also because of the many amenities around.
11.Thousand billion projects :
International mega-projects of large corporations with a capital of up to trillions: Sungroup, FLC, HD Moon Holdings, CEO Group, Vingroup, Doji… Road systems such as HaLong-VanDon ,VanDon-MongCai highways , road 58, sea border… help Van Don change his skin day by day enough to see the heat of Van Don. In the near future, the special economic zone will be like a goose that lays golden eggs, helping the economy of Quang Ninh in particular and Vietnam in general develop dramatically.
12. Night economy:
The nighttime economy is a developed part of Van Don economic zone. Worldwide, it is a large industry, accounting for at least 8% of the total employment and annual revenue of countries. Van Don is planned to become a special economic zone, the implementation of the night economic model is really a golden opportunity.
13 Hi-tech industrial parks: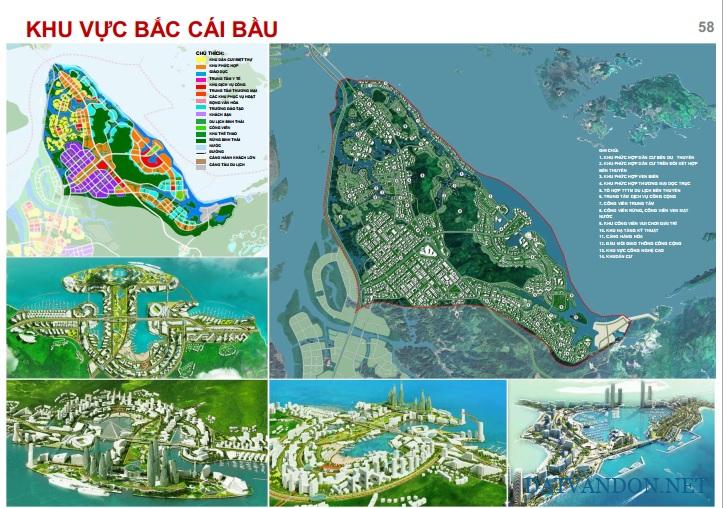 Industrial park – industrial cluster – Logistics center plays an extremely important role in our country's economy, not only producing goods for consumption but also creating a lot of job opportunities for workers… More specifically , Van Don Hi-tech Medicine and Pharmacy Industrial Park is the first model of a pharmaceutical and medical equipment industrial park in Vietnam with a total area of ​​1006 hectares, a model of a pharmaceutical and cosmetic industrial park. The first medical products and equipment in Vietnam.
14 Paradise resort tourism:
"The Land of Dragons" rises up" Van Don has all the natural times, advantages, and people's harmony… to become a dream resort paradise of many people. The pearl island, with its captivating beauty, attracts visitors to come here for the first time. The model of 5-star tourism complex, beautiful beaches on the smooth white sand, and colorful coral reefs. color … gives visitors a variety of experiences from relaxation, shopping, to entertainment. Economic and tourism experts say that Van Don is emerging, a convergence of strategic investors. especially the resort tourism industry, which has a lot of potential.
15. Special economic zone incentives:
In order to create momentum for strong development, Van Don has an open mechanism that only special administrative areas have, specifically, businesses will enjoy incentives for corporate income tax, personal income tax, and exemption from consumption tax. In particular, people are exempted from visas to go to more than 150 countries…
16. Van Don "Countries in one city "
"Good land, birds perch" With the flow of people, of course there will be many people in other countries who want to come to Van Don to live and work. Van Don will be like a multicultural, multilingual autonomous country. Workers and students from all over the world come for the high quality of life, good health care, good universities, etc…to discover new cultures and new people.
17.Real estate market:
Van Don Real Estate Market is heating up day by day, land prices are increasing and will continue to increase in the near future. Especially after a series of infrastructure works were completed and the economic zone law was passed.
18. The rhythm of prosperous life:
Economic zone planning up to 2040. The main goal is to build Van Don economic zone into a driving force for economic development of Vietnam, in the group of the most livable cities in Asia – Pacific. Van Don will be a dynamic economic center, focusing on tourism, manufacturing high-end products and services, the center of international trade business of the region… It will also have an entertainment industry center…
19. Living in Van Don economic zone: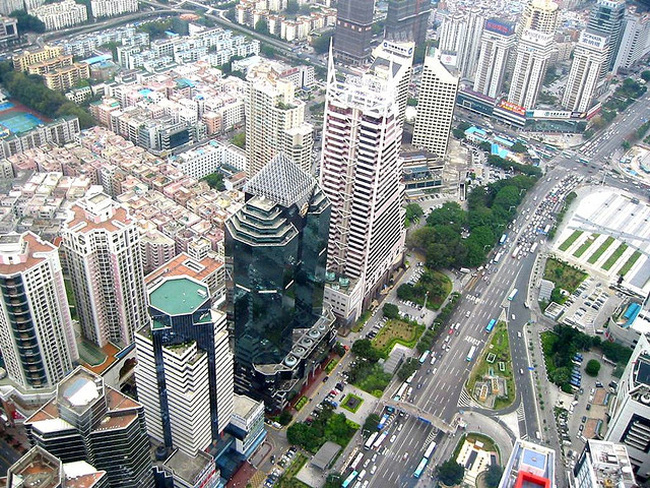 Means meeting many opportunities; it's a young special zone, everything is just the beginning, many conditions for those who know how to seize the opportunity and promote Van Don's unparalleled quality of life and natural beauty make it a destination Ideal for you if you ever dreamed of improving your future. Settling down in Van Don is the perfect area for those who like to enjoy life and want to live in a productive and advanced place.
START A DREAM OF SPECIAL ECONOMIC ZONE TODAY!
Harry Nguyen : 079.520.5558
The number one prestigious real estate in Van Don – Quang Ninh